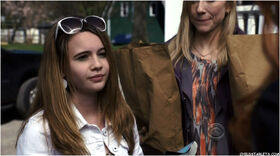 Rachel Wells is the murdered older sister of main character Detective Carrie Wells and the daughter of Alice Wells. Carrie was there when her sister was murdered by an unknown person and she's the reason Carrie became a cop. The person who killed her was either named Johnathan or used the name as an alias. She has only appeared in flashbacks in Pilot and Lost Things.
She is played by actress Haley Murphy.
Ad blocker interference detected!
Wikia is a free-to-use site that makes money from advertising. We have a modified experience for viewers using ad blockers

Wikia is not accessible if you've made further modifications. Remove the custom ad blocker rule(s) and the page will load as expected.